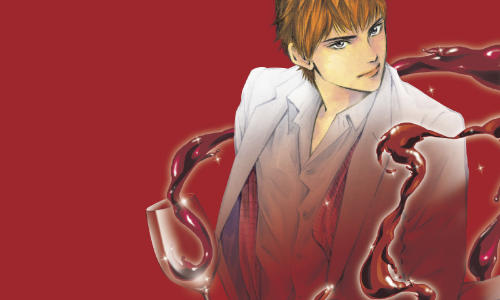 Kodansha USA Publishing announced that all 44 volumes of the globe-trotting wine-tasting manga, The Drops of God by Tadashi Agi, and Shu Okimoto are now available to purchase and read digitally across all participating digital manga vendors. Hot on the heels of a live-action drama adaptation announced for Apple TV+, new and existing manga fans can now choose where to read this impactful wine manga beyond Amazon Kindle to include Bookwalker, Apple Books, Google Play, nook, Kobo and MyAnimeList.
Created and written by Tadashi Agi with artwork by Shu Okimoto, The Drops of God has had an unprecedented impact on the international wine market and the various wines featured throughout the series.
The Drops of God weaves an intoxicating tale of family intrigue and wine adoration. When world-renowned wine critic Kanzaki Yutaka passes away, his will reveals that his fortune of a wine collection isn't automatically bequeathed to his only son Kanzaki Shizuku, who, in a snub, went to work at a Japanese beverage company whose main focus is selling beer. In order to take ownership of his legacy and the inheritance, Shizuku must correctly identify and describe thirteen wines, the first twelve heaven-sent wines known as the "Twelve Apostles" and the thirteenth known as the "Drops of God," while competing against the stellar young wine critic, Toomine Issei. With determination, a strong sense of taste and smell, and an uncanny ability to describe his experiences, Shizuku submerges himself in the world of wine to try to solve its mysteries and defeat Issei. Curious manga enthusiasts can read the 1st chapter of the epic wine drama on kodansha.us.
Originally released digitally through the comiXology Original line of exclusive content, The Drops of God digital volumes first debuted on comiXology and Kindle in October 2019 and completed all 44 volumes for the first time in English in May of 2021.