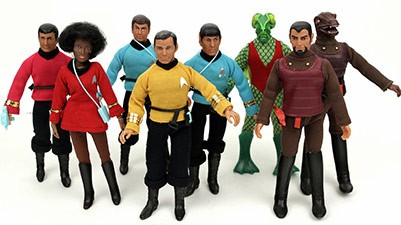 Mego Corporation announced the return of the ground-breaking action figure toy line, Marty Abrams presents Mego, which will be available exclusively at Target this August.
The first wave will include characters from hit properties like Star Trek, DC and I Dream of Jeannie. Each will have a unique serial number and be produced in a limited run of 10,000.
"This has been 30 years in the making and I'm excited to give my loyal fans and their kids something new and amazing to play with," said Martin Abrams, Co-Founder and CEO of Mego Corporation. "We wanted to recreate a line that provides that nostalgic feeling of seeing a display of action figures they had as a child, and to share that with their own children."
Marty Abrams presents Mego will be revealing the new line at San Diego Comic-Con (booth 830), July 19th – 22nd. Comic-Con guests will have a unique opportunity to purchase a limited number of the new action figures before they launch at Target. All items will be signed by Marty Abrams and a special celebrity guest.