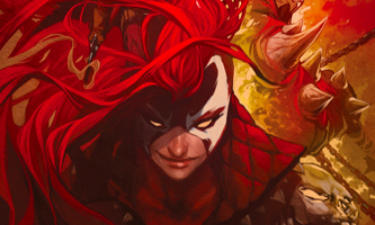 The Scorched #1 is the first all-new issue of McFarlane's Superhero team book. After 30 years of the regular monthly Spawn book, TheScorched gathers the best of the characters for three decades and puts them together into one title. McFarlane has also recruited some of the top talent in the industry for this inaugural launch.
The initial characters in The Scorched #1 first issue will include: Reaper, Spawn, Redeemer, Gunslinger, Medieval Spawn, She-Spawn, and many more waiting in the wings.
McFarlane again enlisted some top creative talent to contribute to The Scorchedincluding writer Sean Lewis and artists Stephen Segovia and Paulo Sequeria. Featuring cover art by Frank Quitely, Greg Capullo, Don Aguillo, fellow Image founder Mark Silvestri, Brett Booth, and McFarlane. Booth's cover of The Scorched #1 interconnects with King Spawn #1 and Gunslinger Spawn #1 to form one epic work of art.
"The Scorched will allow myself and the creative team to bring in a rotating cast of heroes and villains and to have fun creating new characters and storylines," said McFarlane, Spawn creator and President at Image Comics. 
The Scorched #1 will have a 1:250 copy incentive cover which McFarlane will hand-sign and create a unique sequential number for each issue (based on the Final Order Cutoff total). Each signed The Scorched #1 1:250 includes a CGC Certificate of Authenticity that retailers can send in and redeem through CGC to have their books graded. This is the only time McFarlane will sign The Scorched #1 1:250 copy incentive cover.  
Join the battle with The Scorched #1 extravaganza as an epic tale of heaven, hell, and earth all begin to collide!
The Scorched #1 will be available at comic book shops and on digital platforms, including Amazon Kindle, Apple Books, and Google Play on Wednesday, December 15: