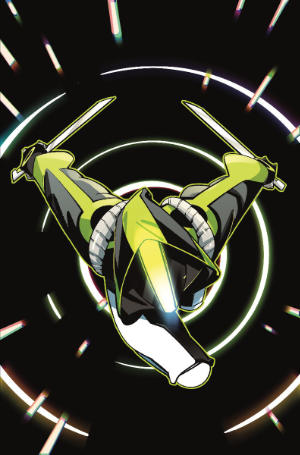 Image Comics announced an extra-length one-shot containing the four, five-page Shift stories—which were originally released in IMAGE! 30th Anniversary Anthology—alongside a brand new five-page story by Shift creators Kyle Higgins and Daniele Di Nicuolo. This exciting one-shot out of the Massive-Verse is set to prime readers for Shift's upcoming appearance in Radiant Black's THE CATALYST WAR and will hit shelves this December from Image Comics.
He's tangled with Radiant Black and fought alongside The Dead Lucky—but who's the man in the suit, and how did he assemble his team of contractors?
"The mercenary bad boy antihero of the Massive-Verse, SHIFT, is a character who Daniele and I both have a blast creating stories for," said Higgins. "With his continuing emergence in Radiant Black and across the Massive-Verse, we've been thrilled to be able to come back with one more story to cap off the "building a business" arc of Guy's career."
Di Nicuolo added: "Kyle and I had so much creating the best as@"&@! in town… you're gonna love him as we do!"
Shift one-shot will be available at comic book shops on Wednesday, December 20. Shift will also be available across many digital platforms, including Amazon Kindle, Apple Books, and Google Play.