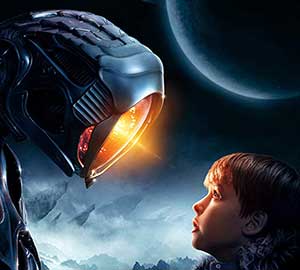 Well Played Toys has signed a deal with Legendary Entertainment to become the global master toy partner for the Legendary Television-produced, smash-hit Netflix Original Series "Lost in Space."
Legendary and Well Played toys will launch a full line of action figures, construction, RC vehicles and role-play items inspired by the science fiction reboot. Well Played Toys has also strategically partnered with Synthesis Entertainment to bring back retro collectibles from the classic 1960s television series created by Irwin Allen.
"We are thrilled to work with the Legendary team" says David Gardiner, President of Well Played Toys. "And, as fans of 'Lost in Space,' we are beyond excited to help bring this iconic series to retail."
Season One of Netflix Original Series 'Lost in Space' premiered in April 2018, and by August 2018, was watched by over 30 million unique viewers in the U.S. It ranked as a top program across key international markets. Season Two is currently in production.