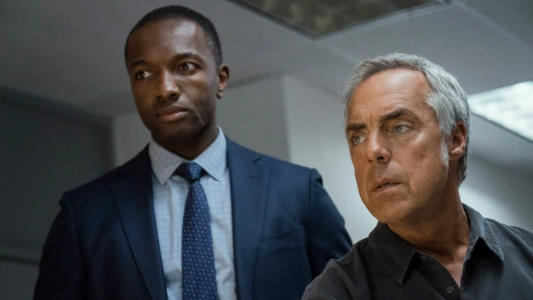 Amazon Studios is building on its Bosch franchise. Based on the best selling series of Harry Bosch novels from author Michael Connelly, Amazon will produce a series of police dramas set in the Bosch universe. Building on the success of Bosch: Legacy, the successful spinoff from the Bosch series, Amazon announced two new series based on the characters from the Harry Bosch books.
Two new shows are in development at Amazon Studios. The first, the Untitled J. Edgar project, follows Harry Bosch's former partner, Detective Jerry Edgar, who is tapped for an undercover FBI mission in Little Haiti, Miami. In this glamorous city, he is forced to balance his new life with the gritty underbelly of the city, while being chased by his mysterious past.
The second drama, the Untitled Renée Ballard project, centers around Detective Renée Ballard, who is tasked with running the LAPD's new cold case division. Beyond simply investigating unsolved crimes, Renée is dedicated to bringing credibility to the department and justice to the community. Having learned from retired ally and mentor Harry Bosch, Renée does things her way – solving cases in unconventional ways while navigating the politics of being a woman on the rise in the LAPD.
Bosch was Amazon's first original drama series, and at seven seasons, the streamer's longest-running original series. The series, based on Connelly's bestselling books, starred Titus Welliver in the title role. Series creator Michael Connelly will serve as executive producer on all the new series.